Chantry Breezes B&B is offering SPA services on the premises.
BABOR Face Treatments
BABOR face treatments achieve optimal results through the use of custom-tailored skin care products. Radiant skin, relaxation, regeneration and whole-body balance are the results of every BABOR face treatment.

SKINOVAGE PX treatment – This intelligent premium skincare range is perfectly suited for all skin types.
90 min
COLLAGEN VEIL treatment – This lifting and anti-aging treatment uses special lifting cream and serum, followed by a collagen sheet facial mask.
90 min
*all facials include eyebrow waxing
Nails
Manicure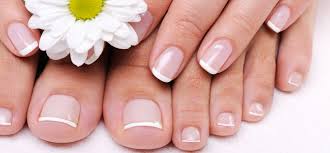 Pedicure
Add Paraffin 

French polish
Polish Change
Waxing and Tinting
Eyebrow  Lower arm
Lip or chin, Full arm
Underarm,   Eyebrow tint
Bikini, Eyelash tint
Lower leg
Upper leg
Full leg
Full leg & bikini
Book an Appointment
All services, including gift certificate pick up are BY APPOINTMENT ONLY
To make an appointment please contact Tammy:
Call or Text: (519) 832-7546
Email: tammy_minke@hotmail.com
Booking in advance especially during summer months is recommended.
Cancellation Policy
Spa treatments are reserved especially for you. Kindly notify the studio at least 24 hours in advance to cancel, reschedule or change your treatment. No-shows will be charged in full.
Thank you for your understanding.
.